---
CBD Oil 1000mg
2x 30ml bottle
100% Natural Hemp
ZERO THC
Quick absorbing
Manufactured to the highest quality
Free from pesticides, herbicides, solvents, and chemical fertilisers
Non GMO
Third party lab tested to ensure safety and effectiveness
No psychoactive effects
Please note this product cannot be smoked or vaporised.
For more information and a full list of ingredients see below
---
---
Recommend a friend
---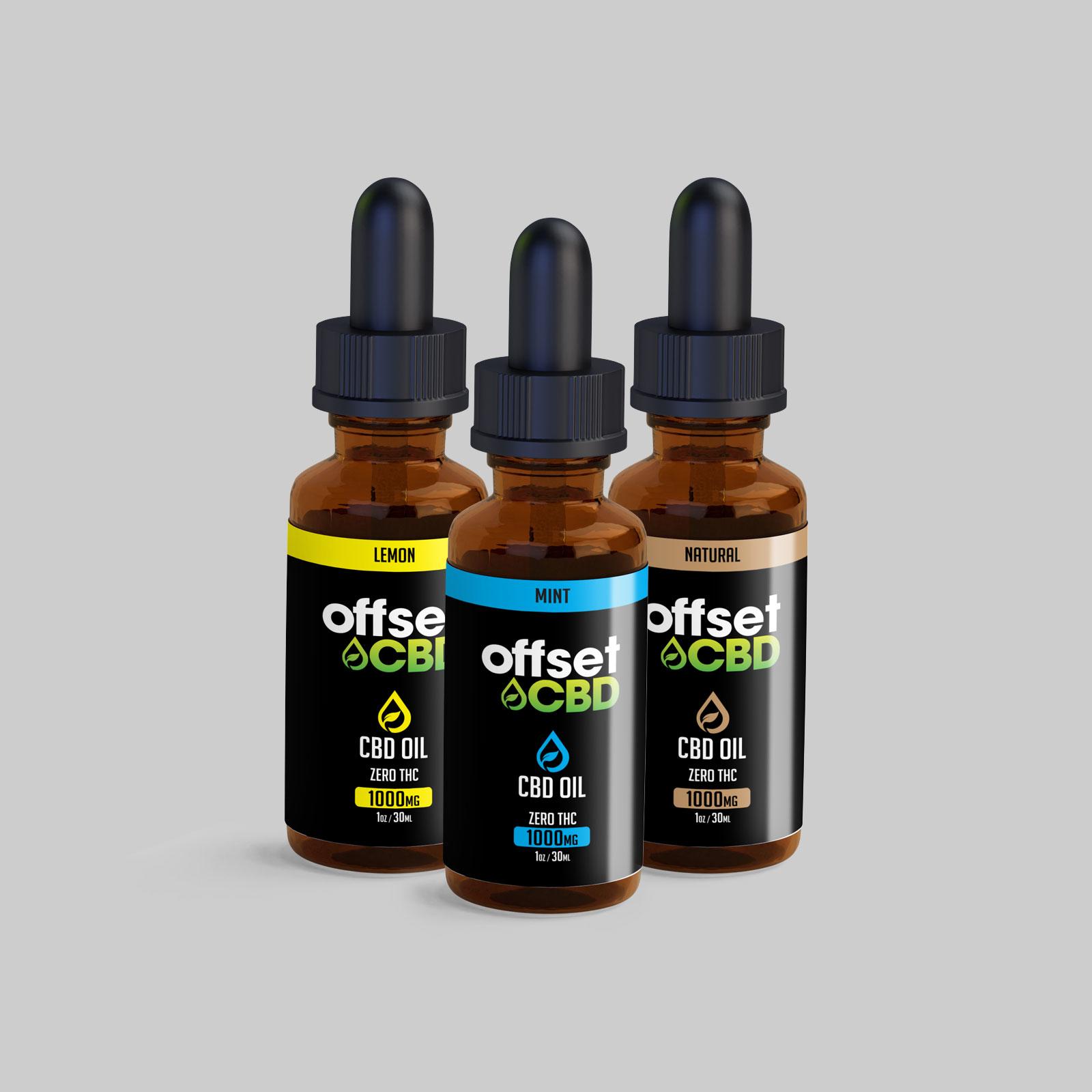 CBD Oil 1000mg 2 Pack
---
Want more details?

DESCRIPTION
INGREDIENTS
Lemon - Hemp extract, organic MCT oil, lemon essential oil. Contains tree nuts (coconut)

Mint - Hemp extract, organic MCT oil, mint essential oil. Contains tree nuts (coconut)
Natural - Hemp extract, organic MCT oil. Contains tree nuts (coconut)
WHAT IS CBD?
It's full name is Cannabidiol and is a natural compound of the industrial hemp plant. In 2014 a law was passed in the USA which meant the plant could be grown on an industrial scale with the correct license. This lead to products with a THC content of less than 0.2% could be sold to consumers nationwide. The CBD compound has no known psychoactive effects so will not get you high unlike THC.
WHAT DOES ZERO THC MEAN?
Tetrahydrocannabinol or better known as THC, is the chemical responsible for most of marijuana's psychological effects. This the part which most people want to avoid when taking CBD products. Whilst legally the THC content only has to be below 0.2% here at Offset CBD we have gone the extra mile. We guarantee all our products contain ZERO THC which means you can take any of our products with piece of mind, knowing that you can enjoy all the natural benefits of CBD without any psychoactive effects from THC. This also means even top sports athletes being tested for drugs are at last able to enjoy the benefits of using a CBD oil.
HOW MUCH SHOULD I TAKE AND HOW SHOULD I TAKE IT?
Each individual is different so there's no way of saying an exact dosage for everyone, we recommend starting with a low dose of 0.5ml a day then slowly increasing that depending on the effectiveness. Although there has never been any reported overdoses of CBD products its advised to take responsibly. For the best results we found placing 1ml under the tongue, holding it for 30-60 seconds then swallowing it. However you can even add it to your morning coffee or your favourite food or drink, there is no right or wrong way to take our products. We recommend that before taking any of our products that you should always consult a health care professional first.
HOW SHOULD I STORE MY CBD PRODUCTS?
We advise keeping your products at room-temperature out of direct sunlight and in a dry place to maintain maximum freshness.
CAN I TAKE CBD?
This product is not for use by or sale to anyone under the age of 18. They should not be used if you are pregnant or nursing. Consult with a doctor or pharmacist before use if you have a serious medical condition or use prescription medications (CBD's interaction with prescription medication may cause side effects). A Doctor's advice should be sought before using this or any supplemental dietary product. This product is not intended to diagnose, treat, cure or prevent any disease.
Other customers

ALSO BOUGHT...