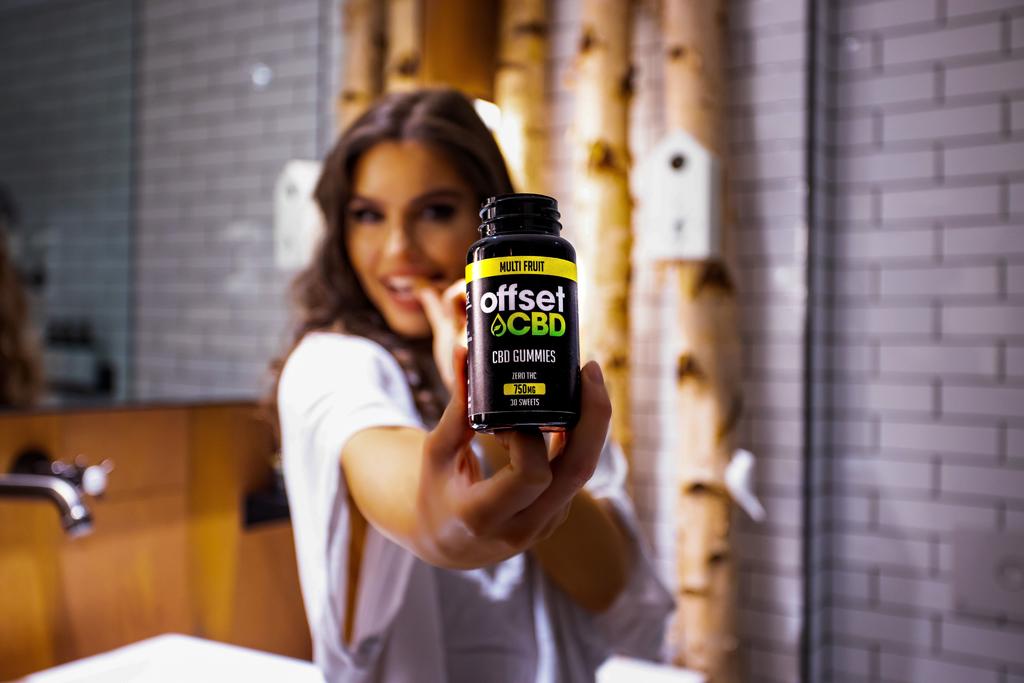 CBD Gummies vs CBD Oil. What's the difference and which is better?
If both CBD gummies and CBD oil have 1000mg of CBD, then that must mean they offer the same benefits, and they basically work the same, right? How do they work? And what does 1000mg of CBD really mean, anyway?
Rather than us jumping right in at the deep end on how CBD gummies are different from CBD oils, let's get the basics covered first!
What does 500mg, 1000mg, 1500mg of CBD actually mean?
Firstly, it's very important to know what it actually means when you see 500mg, 1000mg and other strengths on a label, it means there is 500mg or 1000mg of CBD in that entire jar or bottle, not a single serving (this applies to all strengths). If you take a look on the rear of the label, you'll see that we provide you with a precise milligram of CBD per serving, so you know exactly what you're getting in every serving without having to do the math yourself.
For example:
One serving (1mL) of our 500mg CBD oil is 16.6mg of CBD.
One serving (1 gummy) of our 750mg CB gummies is 25mg of CBD.
When we say you'll get 25mg of CBD per serving, that means you will actually receive 25mg of CBD in every serving and we mean that, unlike a lot of UK CBD companies we have the lab results to prove it too! There will also be a few other cannabinoids in there like CBG and CBN, which are also thought to have additional benefits hence why we choose broad spectrum products, rather than isolate which is just pure CBD. But thats a whole different topic and we'll discuss that in a future blog!
So now we've got the boring stuff out of the way, lets dive into what you actually came here for!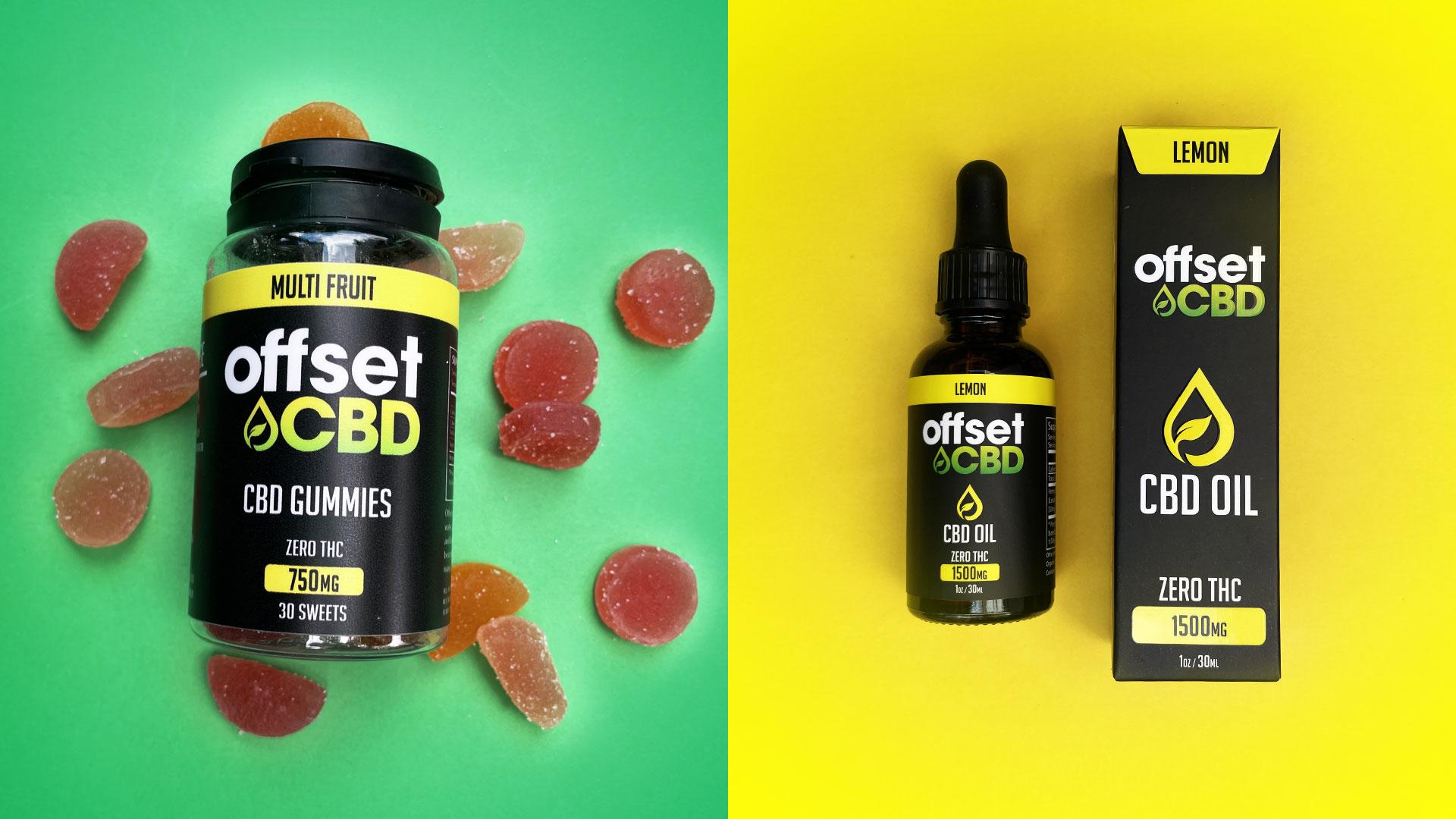 CBD gummies VS CBD oil
Our best selling CBD gummies and CBD oils are two of the most common ways to take CBD, as confirmed by our in-house research when asking UK CBD customers what they prefer.
So what's the real difference between the two? It all comes down to how they are absorbed and how long the benefits last. Ingestion is thought to be one of the slowest methods for absorbing CBD into your blood stream, while in comparison absorption through a mucus membrane better known as sublingually (under the tongue) is known to be one of the fastest.
So what's the best CBD product for me? Well that question really depends on you!
Why choose CBD gummies?
CBD gummies, actually all CBD edibles including soft gel capsules, and mints are all methods of ingesting CBD. Unlike CBD oil, it takes much longer for CBD to actually reach your bloodstream when swallowed and ingested. The reason is that gummies, soft gel capsules and mints etc have to pass through your metabolism, where they're broken down in your stomach first before they reach your bloodstream.
However, unlike CBD oils, it's harder to customise the amount of CBD you take with CBD gummies and other edibles, or add them to your food or drink. Since CBD ingestion is absorbed slower with CBD gummies and other edibles, it will take slightly longer to receive or feel the benefits, but the effects will last for around seven or eight hours.
Adding CBD gummies or any edibles to your regular supplement regimen makes them one of the easiest and simplest ways to take CBD every day. Our CBD gummies are some of the best and strongest CBD gummies in the UK. They are available in 350mg, 750mg and 1250mg jars, we also have mints and soft gel capsules too.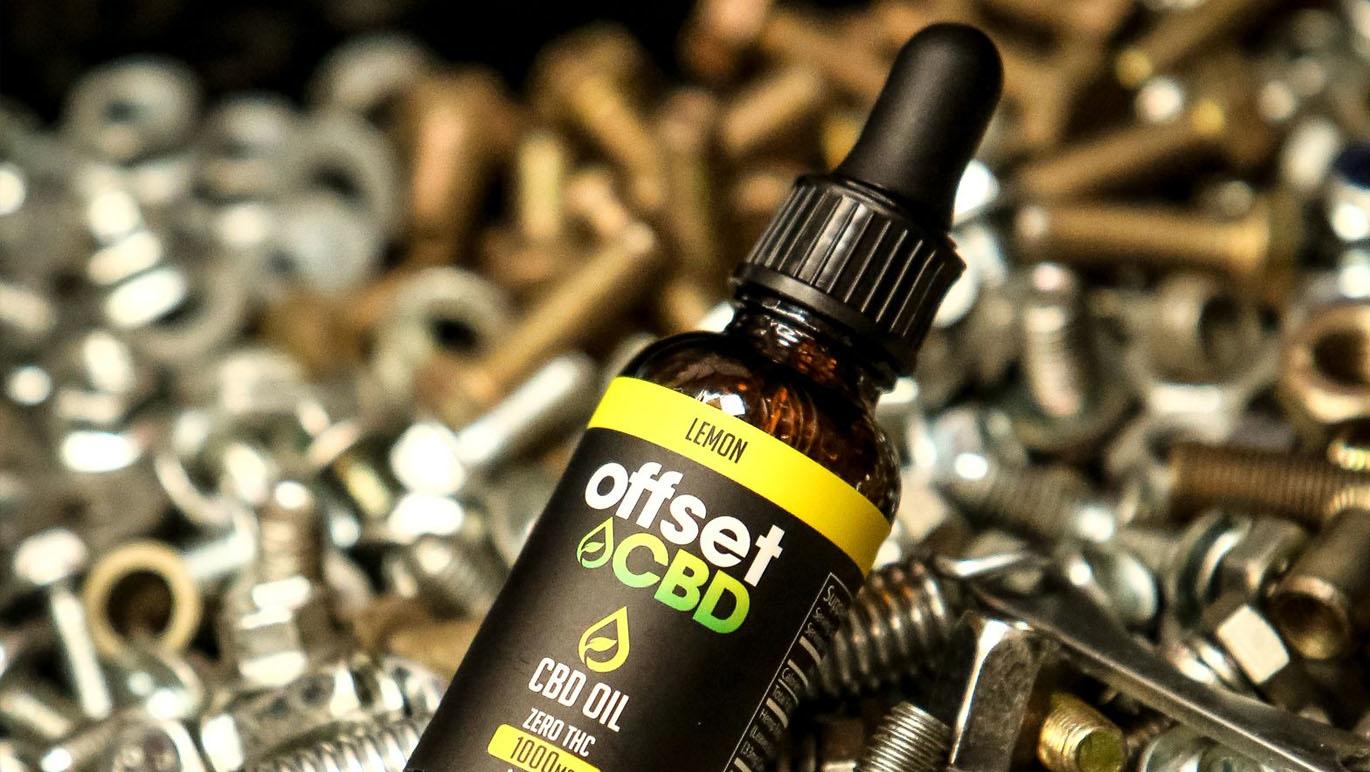 Why choose CBD oil?
Unlike CBD oil gummies, CBD oil's are the faster way to receive any CBD benefits. This method is one of the quickest ways to absorb CBD into your bloodstream, and the benefits usually occur within 15 to 30 minutes and last for up to a few hours.
We find the most efficient way to take CBD oil is simply by placing a few drops (roughly 0.5ml-1ml) of CBD oil under your tongue and holding them there for 30 seconds to a minute before swallowing. This method is called sublingually and gives the CBD oil enough time to absorb into the mucous membrane under your tongue and enter your bloodstream.
One of the biggest advantages of taking CBD oil in tincture format is customising your personal serving size. Unlike CBD gummies or other edibles, you can easily take a larger or smaller amount when needed. For example, if you find 1 mL of CBD oil too much, you can try taking 0.75 mL or less until you find your perfect serving.
CBD oils are the perfect choice for those who want to absorb CBD quickly, such as daily morning servings just before stressful workdays or before bed. Plus, they can be added to many foods and drinks, though you won't absorb them as quickly if you consume them that way.
Here at Offset CBD we are determined to deliver some of the UK'S best CBD oil's, our perfectly crafted broad CBD oil is available in a range of strengths and flavours from 500mg to 6000mg with tasty flavours such as lemon, mint and natural.
Our aim is to design and manufacture products suitable for every person and their specific needs, so they can take just as much or as little CBD oil as they want. Wether they are an elite athlete, a weekend warrior or simply an average person, the sky is the limit!
So now you know how they work, let's find what's right for you!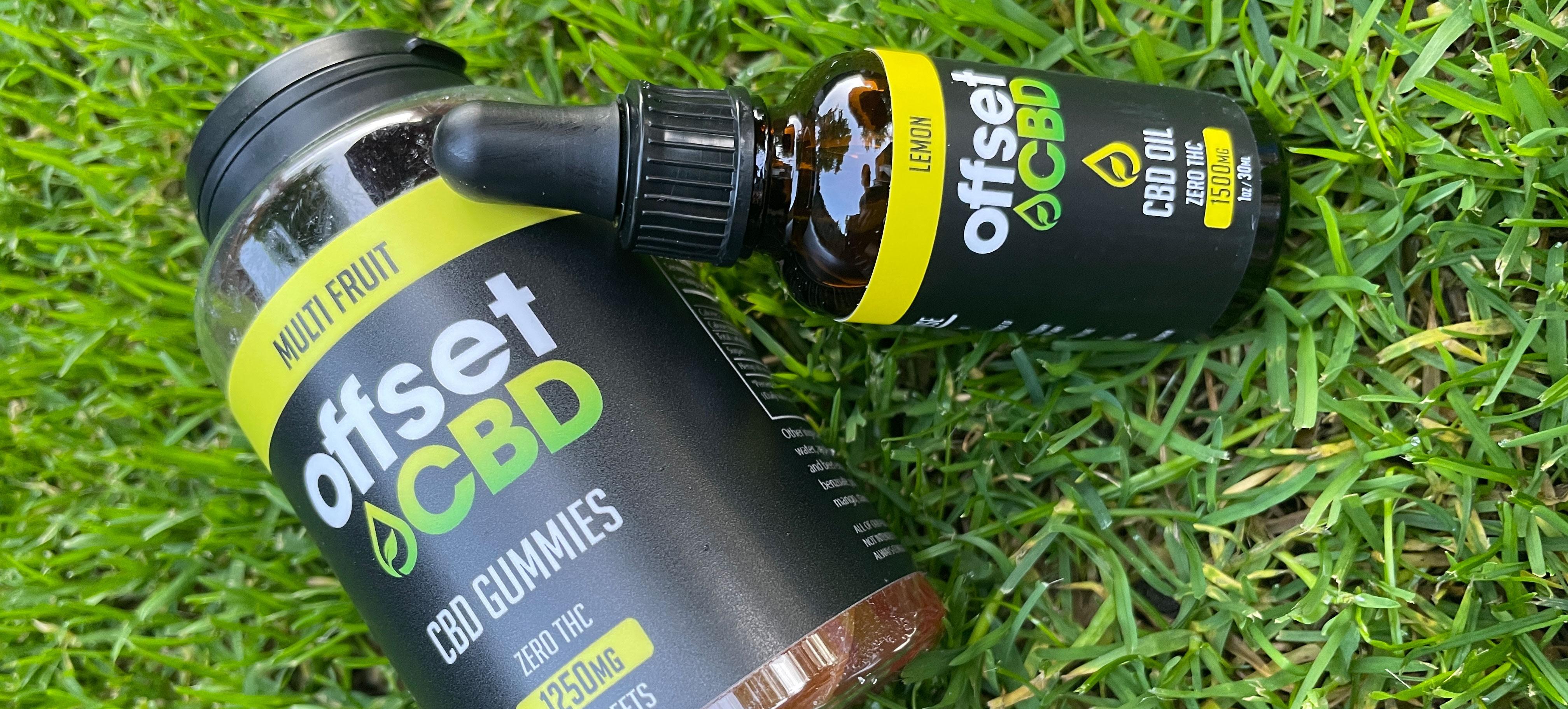 Whats the right product for me? CBD oil or CBD gummies?
Well that comes down to a few things, one is how do you want CBD to work?
CBD gummies are best for:
When you want an easy way to take CBD oil
When you don't need immediate CBD oil benefits
When you want the benefits of CBD oil to last longer
CBD oils are best for:
When you want CBD to interact with your body faster
When you want to customise the serving size
When you have time to let it absorb
When you only need the benefits for a few hours
When you want to add CBD oil to your favourite food or beverage
Also another key factor is personal taste, if you aren't keen on sweet things then a CBD oil might be for you. If you are looking for something easy to take and tasyt at the same time, then CBD gummies might be right up your street.
We hope this makes your decision that little bit easier!
---